Our Story
How this Southern Belle fell for Her Connecticut Guy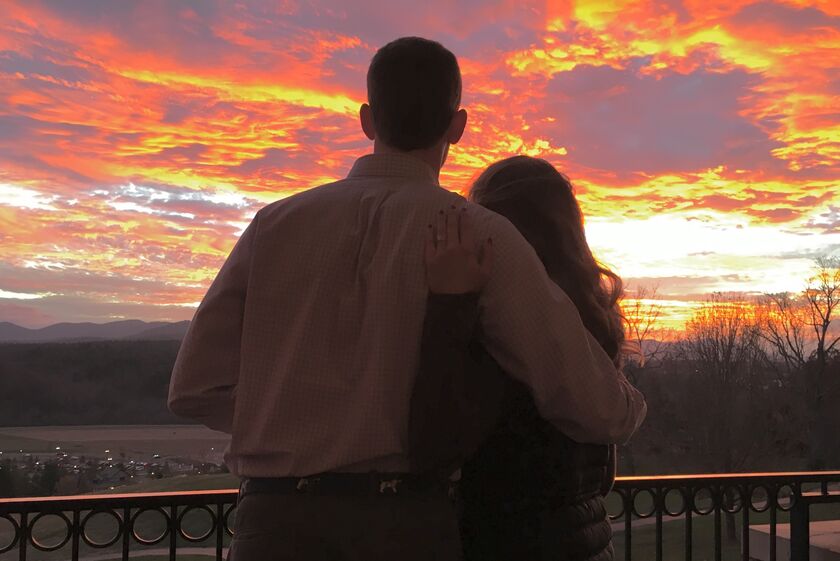 A year before I met Brian, my parents and I went to dinner at Houston's to celebrate my move back to Atlanta. I remember specifically on that October night I was full of excitement because I had no clue what journey I was about to embark on in this new city, and more importantly, I had no idea whom God had in store for me as my future life partner. I remember distinctively that my parents asked me what I was looking for in a significant other and on that night I came up with a list. One of my good family friends, Missy Jones, said to me growing up, "Kelly, make a list of the qualities you are searching for in a mate and stick to it. God has created someone with you in mind, and he will show you that person in due time!" So true to Mrs. Missy form, I made a mental list and on that night in Atlanta I made a promise to myself that I was going to stick to it! Some of the things on my list are not uncommon characteristics – intelligent, tall, sense of humor, good looking, avid golfer, decent pool player, good marksman, and enjoys fishing. My Dad is easy to get along with and I was hoping to find someone whom he would enjoy hanging out with while my Mom and I did girly things. Then there were more elusive qualities in my dating pool – a strong faith, from a solid and loving family, determined, ambitious, trustworthy, and mature but fun. Most importantly, I was searching for someone able to just "get" me. I wanted the man of my dreams to be able to understand how I was feeling and what I was thinking without words being spoken. When you make a list like this you know that there's a good chance that you'll have to compromise. I just couldn't imagine that God had created someone exactly for me. That is why that night at a bar called The Ivy in Buckhead almost a year after that dinner with my parents I was utterly dumbfounded when I met Brian Flaherty.
On that day I had a really tough one at work, so all I wanted to do was go home, curl up in my bed and watch Real Housewives! Instead my good friend, Paige Hopkins, encouraged me to come to a house party to watch the Georgia vs. Mizzou Football Game (#godawgs)! So I went, and it was great to see some of my best Atlanta girlfriends because I hadn't seen them in a while due to my crazy work schedule. I definitely didn't think I had enough energy to go to The Ivy with them later that evening, but I tried to be a good sport and rally. Once we got there I found myself immediately wanting to leave because I was so tired. I hung in there for an hour or two, but finally I said I'm outta here because I've got to get some rest! God has a funny sense of humor because at that moment I saw Brian in that crowded room, and my oh my he was a sight for sore eyes! I'll never forget the look he gave me that first night. Those beautiful blue eyes said, "I get you" to me. It was unnerving, but in the best sort of way. I knew that I had to talk to him! Some friends of my friends were in town from NYC. Overhearing them talking about the city, Brian turned to me and asked, "Are you from New York too?" My sassy self responded with my slightly southern drawl, "Do I sound like it?!" The rest is history. Brian is the embodiment of everything on my elusive list. My family loves him and feels like he's the son they always dreamed of. Brian Flaherty is the man I always prayed for, and was blessed enough to actually find!
The Wedding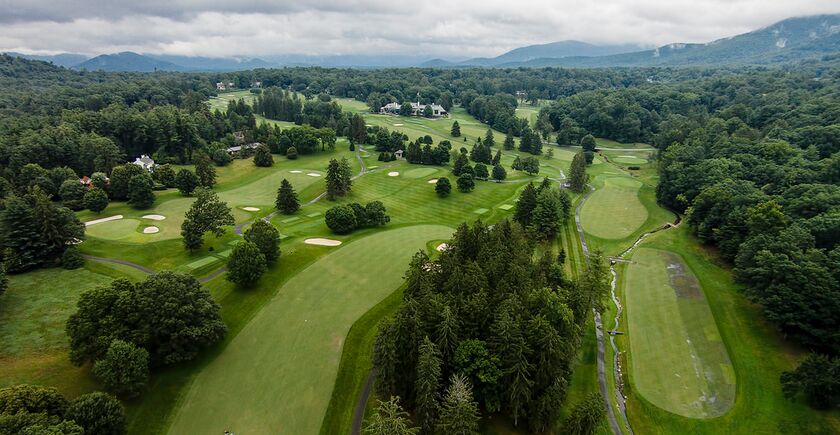 Saturday, October 7, 2017
7:00 PM
Attire: Black Tie
Ceremony
Basilica of Saint Lawrence
97 Haywood St, Asheville, NC 28801, USA
Reception
Biltmore Forest Country Club
31 Stuyvesant Rd, Asheville, NC 28803, USA
We recommend arriving 30 minutes early to insure you are in your seats on time because the doors will close at 7pm when the ceremony begins. Complimentary transportation will be provided between the three official wedding hotels, the church, and the reception.
Other Events
Welcome Reception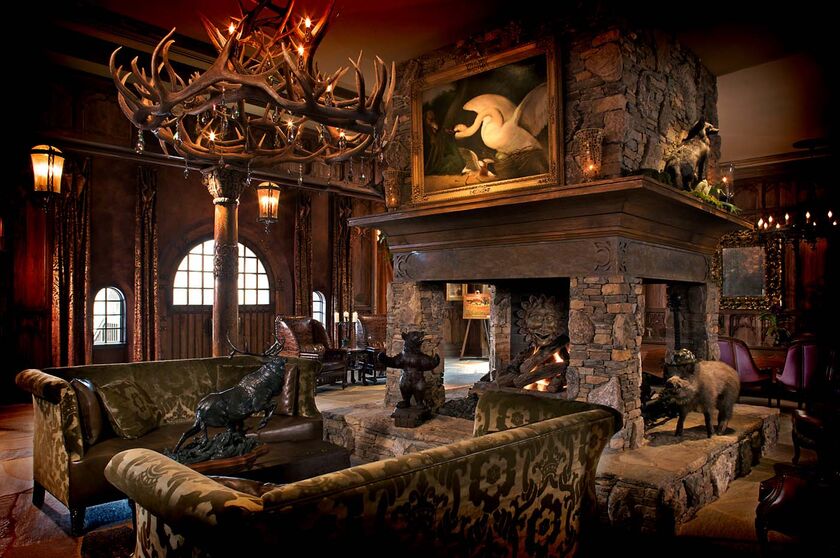 Friday, October 6, 2017
9:00 PM
Grand Bohemian Hotel Asheville
11 Boston Way, Asheville, NC 28803, USA
All wedding guests are welcome to drop by to say hello to the bride and groom before their big day on Saturday! The reception begins at 9pm and lasts until 11pm. It is located on the 4th Floor in the Grand Ballroom and Outdoor Terrace.
Wedding Party
Caroline Swensen - Matron of Honor
Caroline is one of my oldest, dearest friends. We began dancing together when we were six years old in Asheville, NC. Our friendship quickly took off from there! Currently, Caroline, her husband, Aaron, and their sweet daughter, Annabelle, live in Valencia, España!
Nancy Flaherty - Bridesmaid
Nancy is one of my future sisters-in-law! She is married to Brian's brother, Dan, and they have three beautiful children together. Brian and I adore our nephews, Jax and Andrew, and our new niece Helena! We are so blessed that they live nearby in Marietta, GA.
Eileen Moore - Bridesmaid
Eileen is also one of my future sisters-in-law! She is the older of Brian's two sisters. Eileen, her husband, Bill, and their new baby, Brady live just outside of Boston, MA in Quincy. Brian and I love going to visit them especially during football season (#GoPats)!
Kat Flaherty - Bridesmaid
Kat is my third future sister-in-law! Growing up as an only child, I'm beyond thrilled to be gaining three new sisters! Kat is the youngest of Brian's two older sisters. Currently, Kat lives in Stamford, CT near the rest of the Flaherty and Randall family!
Ashley Corrigan - Bridesmaid
I met Ashley during my days at Southern Methodist University, in Dallas, TX. She is my sista from another mista! We are also lucky enough to be sorority sisters (#KKG4Life). A Native of Dallas, TX with a quick stop over in Shanghai, China, Ashley now lives in Chicago, IL.
Paige Hopkins - Bridesmaid
Paige is my best friend from my high school days at Stratford Academy in Macon, GA! Over the years, we've remained close despite going to different colleges in different states! Luckily we're both back in Georgia together now. Shoutout to her fiancé Harrison Parker since they're also gettin' hitched at the end of October!
Ginger Abblitt - Bridesmaid
Who would have thought it would take going out to SMU to meet this special girl? Ginger was born and raised in Atlanta, and despite having so many family friends in common, we never met each other until we got out to Texas! Ginger is also my sorority sister (#bleedblueandblue), and thankfully we both ended up back in Atlanta!
Dan Flaherty - Best Man
Dan is my only brother, and one of my best friends. Despite his elder status of almost 13 years, Dan and I both ended up living in Atlanta, and working in the same industry. We remain close friends today, and frequently get to spend time together.
Ryan DeSilva - Groomsman
Ryan is one my oldest friends. We have known each other since the beginning of elementary school. Ryan and I also both went to Fairfield Prep and continue to remain close friends today. Ryan currently lives in Fairfield, CT.
Steve Glennon - Groomsman
Steve is one of my closest friends from high school. We have known each other since the beginning of our days at Fairfield Prep. Steve currently lives in Fairfield, CT.
Dan Sullivan - Groomsman
Dan and I have known each other since high school and we remain very close friends today. Dan currently lives in Fairfield, CT.
Jimmy Romanelli - Groomsman
Jimmy and I have known each other since our high school days at Fairfield Prep, and have become close through our shared love for golf, having played many rounds together. Ironically we are both lefties. Jimmy and I have also both worked in similar professional industries, and we remain close today. Jimmy currently lives in Fairfield, CT. [Shoutout to Ginger who get's the photo cred!]
Bill Moore - Groomsman
Bill is my only brother-in-law, and a close friend as well. An athlete his whole life, and also an avid golfer, Bill and I always have fun trying to best each other in whichever sport or game we are playing. Bill lives in Boston, MA with my sister Eileen.
Gentlemen of The College of the Holy Cross - Usher
Friends since Freshman year at Holy Cross, we still stay in touch even some of us are in different cities. Every Labor Day Weekend we all travel to a new city in an effort to all get together at least once every year.
Pictured from left to right: Scott Patterson, Tyler Adams, Tommy Keane, Conor Prior, Pat Moran, Will Cummings, Quinn Kaiser, Ryan Troy, Matt Smith, Brian Flaherty, Casey Dolan (not pictured Nate Theodoss).